Ran some trotlines thru the weekend again on Old River. Tough winds Saturday. Got some bad, Like a dumb ass, I lefted mu boat in the water and it got ripped up on the dock. Now I will have to do some fiberglass work.
Anyway, I only set out around 200 hooks. Saturday morning, cought 3/4 of a 98 qt chest. Had 2 big cats inbetween 18 and 25 lbs.
Yesterday, I didn't do as good and only picked up around a little more then a 48qt chest. This one cat when a hair over 25 lbs cought Sunday.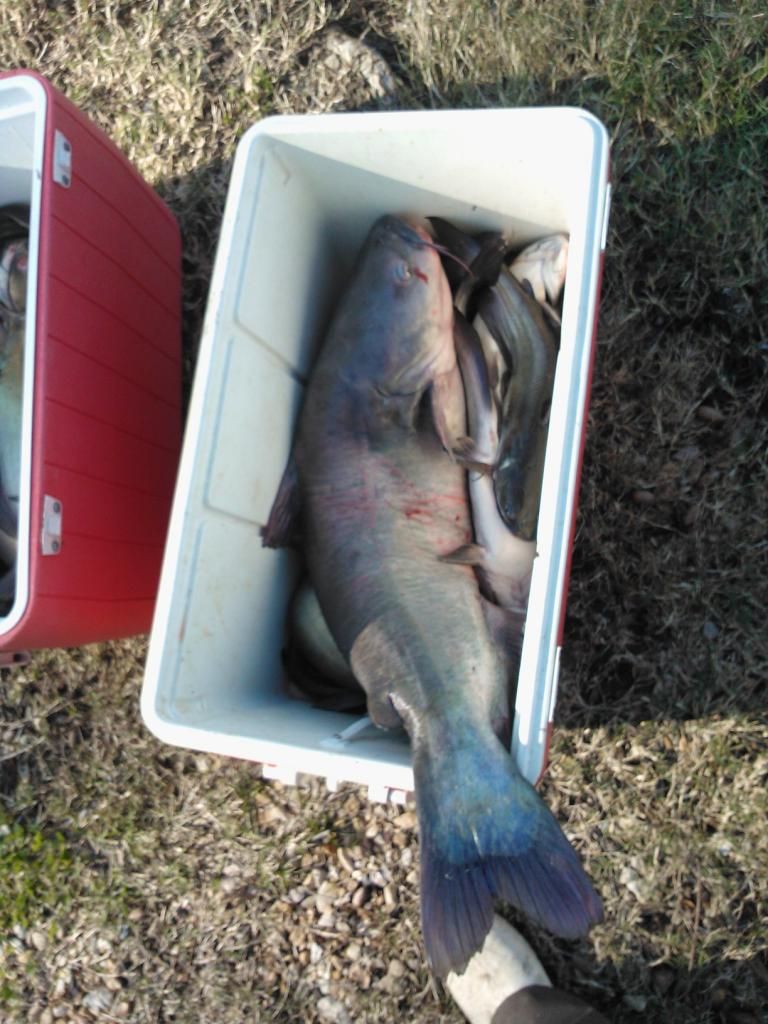 I still have to go run my lines this morning. I was going to run them a few more days, but high winds are coming later today. I will be picking them up.