quote:




---

The FT household has has these comments...

---
Sorry about that, Kim. My only excuse is that I haven't tried it yet, either. It was a last minute throw in.
FBD - Blind Pig on tap. So good
SBD - Hales Super Goose IPA (Cask) Very good - very different from Blind Pig. I liked BP better.
My haul: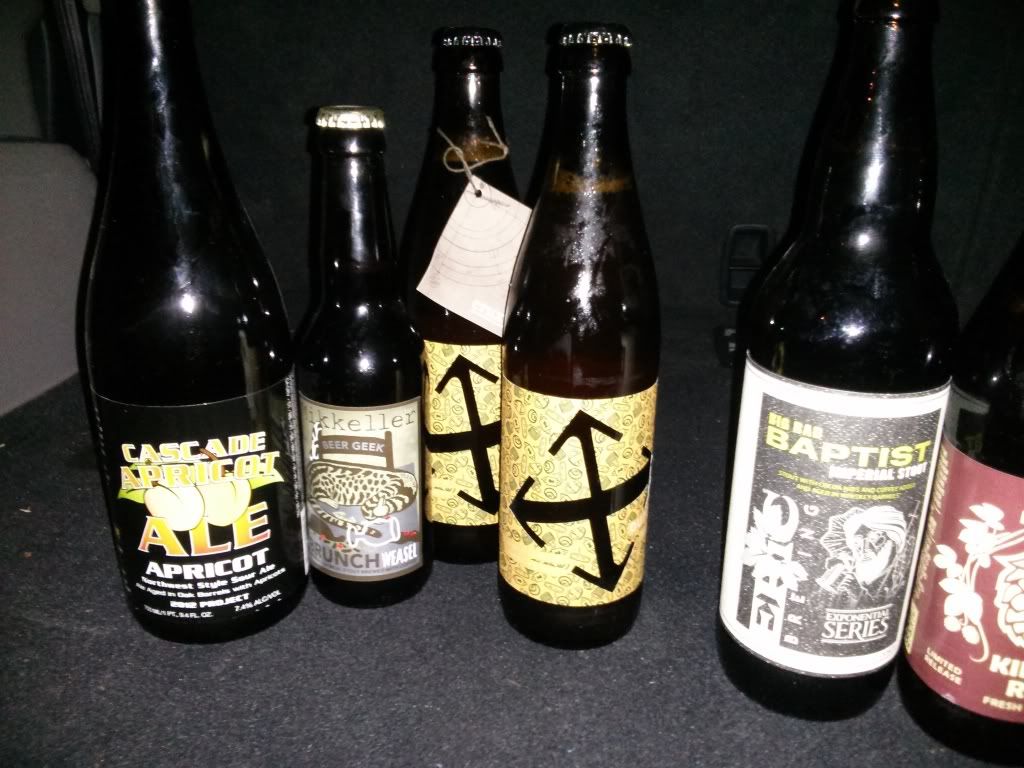 Decided to try the Weasal shite beer y'all have been raving about. Cascade Apricot is a special occasion beer. Big Bad Baptist is amazing, and Crux Outcast is one of the best IPA's I've tried. Very happy with my haul.
This post was edited on 10/22 at 12:57 am