Copyright @2017 TigerDroppings.com. All rights reserved.
Jax-Tiger
LSU Fan
Portland, OR
Member since Jan 2005
14596 posts

Online

re: FBD - St Arnold's for Lunch Edition
Posted by Jax-Tiger
on 10/22/13 at 12:52 am to Kim Jong Ir
quote:




---

The FT household has has these comments...

---
Sorry about that, Kim. My only excuse is that I haven't tried it yet, either. It was a last minute throw in.
FBD - Blind Pig on tap. So good
SBD - Hales Super Goose IPA (Cask) Very good - very different from Blind Pig. I liked BP better.
My haul: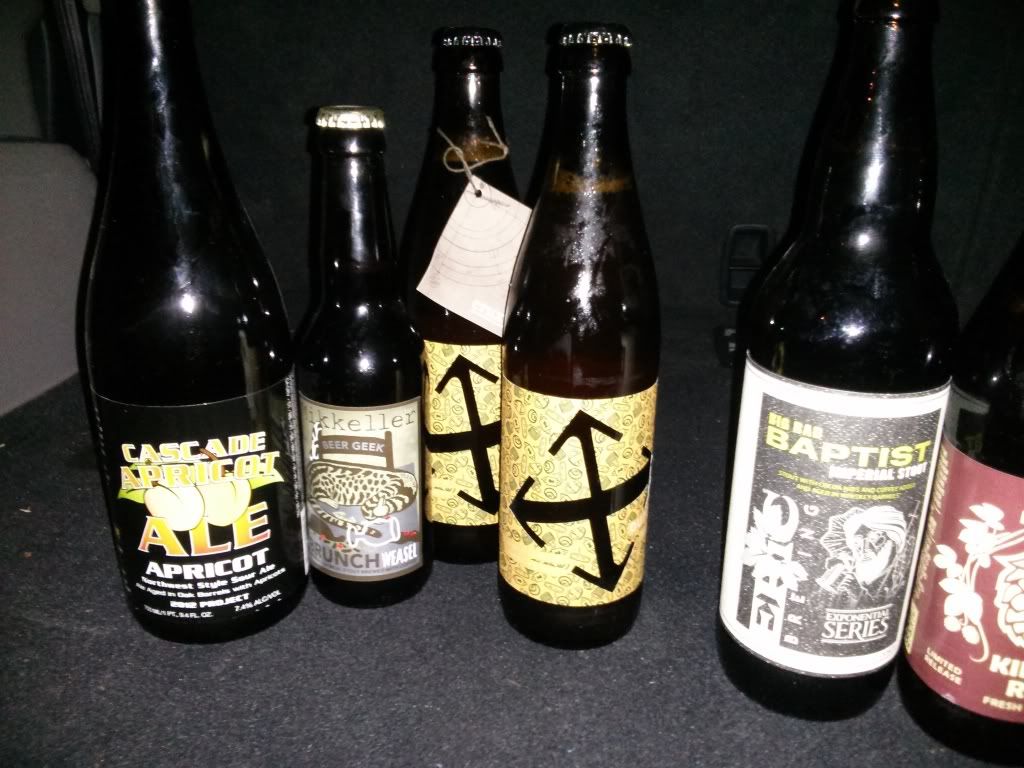 Decided to try the Weasal shite beer y'all have been raving about. Cascade Apricot is a special occasion beer. Big Bad Baptist is amazing, and Crux Outcast is one of the best IPA's I've tried. Very happy with my haul.
This post was edited on 10/22 at 12:57 am
BMoney
LSU Fan
Baton Rouge
Member since Jan 2005
12815 posts

re: FBD - St Arnold's for Lunch Edition
Posted by BMoney
on 10/22/13 at 8:43 am to Tiger Ryno
quote:




---

no beer today. sticking to no beer during the week. got a nice 4 mile run it today.

---
Sucks for you. I ran 6+ miles and drank a beer. It can be done. Why the hell would you run and then not drink a beer afterward?
Back to top
Follow TigerDroppings for LSU Football News