VADawg
Atlanta Braves Fan
Wherever
Member since Nov 2011
37273 posts

re: When did you first hear about the proud boys?
Posted by VADawg
on 6/9/22 at 10:05 pm to TexanTiger68
quote:




---

And they're about to go to prison for a LONG time. Imagine all that just from an idea.

---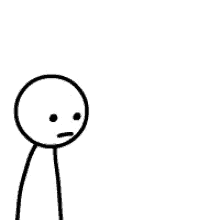 TigerAxeOK
USA Fan
Currently residing in Toussaint.
Member since Dec 2016
19905 posts

Posted by TigerAxeOK
on 6/9/22 at 10:22 pm to threeputt
Around the first time I started hearing about the anqueefa f@gs, is when I first heard about the Proud Boys.

Didn't know their name at first, but kept hearing about a group of dudes that was fighting back and cracking anqueefer skulls.

Couple of my cousins that actually run with the commies in Portland have had face to face confrontations with the PB and my cousins totally bitched out and walked away talking shite. I wish that Samoan badass PB had flattened them, tbh.
The Pirate King
USA Fan
Pangu
Member since May 2014
49306 posts

Online

Posted by The Pirate King
on 6/9/22 at 10:29 pm to threeputt
I didn't even know who the proud boys were until trump was asked about it at the debate. I don't make a habit of knowing what a bunch of LARPing man-children do in their free time.
I guess sometime during Trump as POTUS. Of course they've been magnified by libs and Democrats.
Back to top