jimmy the leg
LSU Fan
Member since Aug 2007
13010 posts

Online

re: So you're vaccinated? Don't expect to get back to normal activities
Posted by jimmy the leg
on 2/22/21 at 8:13 pm to coachcrisp
quote:




---

I've been vaccinated. I no longer wear my mask when I'm in public. I carry proof in my wallet that I've been vaccinated, and will be happy to show it to anyone who may ask to see it. Game, set and match.

---
So you are prepared...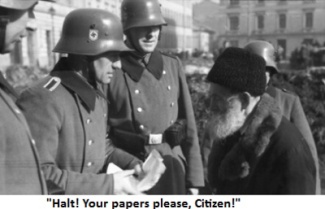 Lsuhoohoo
LA-Lafayette Fan
Member since Sep 2007
72657 posts

re: So you're vaccinated? Don't expect to get back to normal activities
Posted by Lsuhoohoo
on 2/23/21 at 11:53 am to jimmy the leg
quote:




---

So there are things, even if you're vaccinated, that you're not going to be able to do in society: for example, indoor dining, theaters, places where people congregate. That's because of the safety of society. You, yourself, what you can do when you are together with another person, we are looking at that, and we're going to try and find out very quickly what recommendations could be made about what people can do.

---
Adding Fauci's latest dictate to this thread. Ehhh whats a few thousand people who decide there's no point to getting vaccinated thanks to this pricks nothing will ever change declarations.
Back to top
Follow TigerDroppings for LSU Football News