9Fiddy
Louisiana Tech Fan
19th Hole
Member since Jan 2007
61233 posts

re: "America is a nation that can be defined in a single word. Asfutmsifwffutsh."
Posted by 9Fiddy
on 6/22/22 at 10:49 pm to MorbidTheClown
From the comments.
cable
Member since Oct 2018
8381 posts

MMauler
Member since Jun 2013
18190 posts

Is that Justice Affirmative Action Jackson standing behind him?

She can't define the word woman, but I bet if she can define Asfutmsifwffuts.


Oates Mustache
US Space Force Fan
Member since Oct 2011
17552 posts

TigerCoon
LSU Fan
Member since Nov 2005
14250 posts

jimmy the leg
LSU Fan
Member since Aug 2007
24322 posts

Posted by jimmy the leg
on 6/23/22 at 2:05 pm to IamPatman
So after viewing your list, I wasn't surprised to find that you're pushing a false equivalency.
Trump fricked some words up. "Thigh-land as opposed to Tie-land." BFD.
Biden basically had the verbal equivalent of an Elaine dance.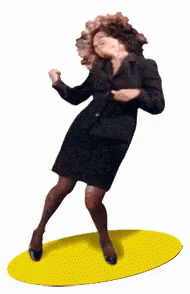 Not surprisingly, you are being disingenuous.
This post was edited on 6/23 at 2:08 pm
Back to top