cgrand
New Orleans Pelicans Fan
HAMMOND
Member since Oct 2009
17684 posts

pels rookies at NBA rookie symposium
Posted by cgrand
on 8/12/19 at 1:51 pm
7
0
its been so long that the pels had actual rookie draft picks, we may have forgotten that the NBA holds an annual pre-season transition program for them
here is the itinerary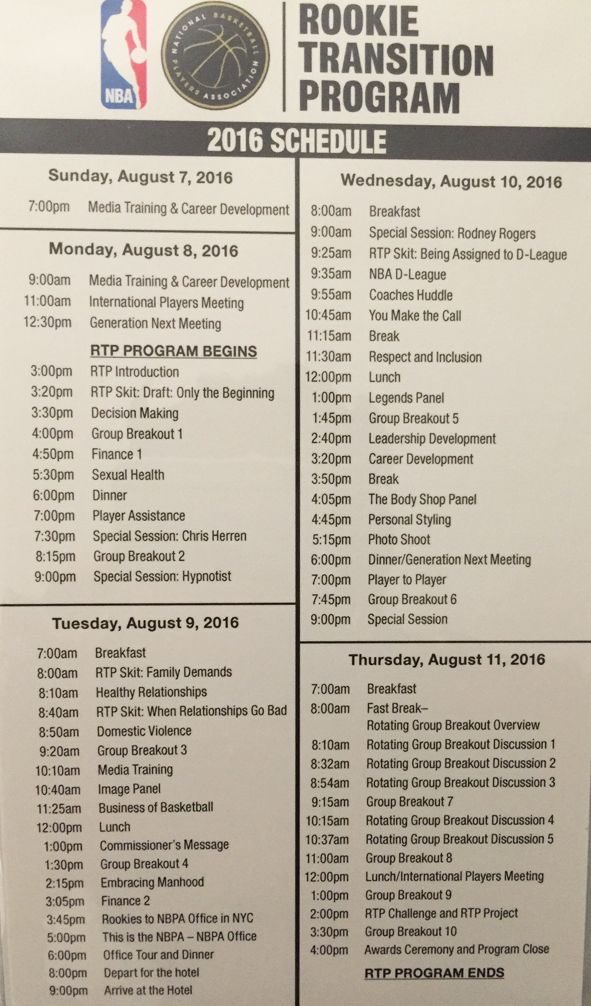 pretty comprehensive.
This is from 2016 - essentially an orientation by lawyers and pr staff on contractual expectations.
Nice they do a few minutes on how to be responsible with your money now that your rich.
i heard they added a social media session cause that can sometimes be problems.
This post was edited on 8/12 at 1:56 pm
LSUneaux
New Orleans Pelicans Fan
NOLA
Member since Mar 2014
2894 posts

Online

Relham10
LSU Fan
On Da Bayou, Louisiana
Member since Jan 2013
7527 posts

Dogstar
Member since Jun 2019
218 posts

Online

Back to top
Follow TigerDroppings for LSU Football News