ZappBrannigan
LSU Fan
Member since Jun 2015
3571 posts

re: Disney has started recreating Star Wars OT moments animated for kids
Posted by ZappBrannigan
on 2/11/19 at 3:06 pm to Korin
The rumor I remember was Lucas has either taped over or edited on the master.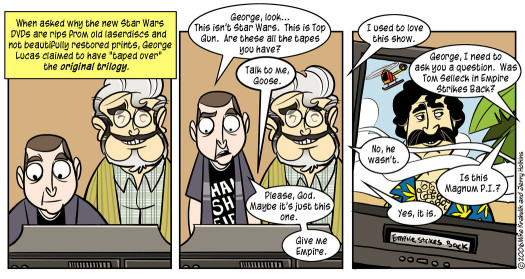 So the best we'll get are the multi sourced despecialized edition bootlegs.
keks tadpole
Auburn Fan
D'Olive Creek
Member since Feb 2017
1457 posts

re: Disney has started recreating Star Wars OT moments animated for kids
Posted by keks tadpole
on 2/11/19 at 4:55 pm to tiggerthetooth
That 90 second clip was better than Episode VIII.
I liked tough Leia and goofball Luke.
Back to top
Follow TigerDroppings for LSU Football News