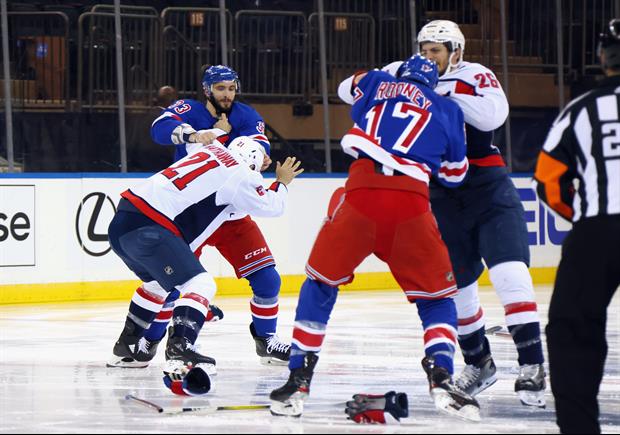 © POOL PHOTOS-USA TODAY Sports
Things were gonna pop off no matter what happened during tonight's Washington Capitols and New York Rangers game after Tom Wilson's unacceptable conduct the last time they played. But as soon as the puck was dropped to start the game, three fights instantly broke out in a classic line brawl...
Here are the Tom Wilson hits from last time...
(The Big Lead)
Popular Stories