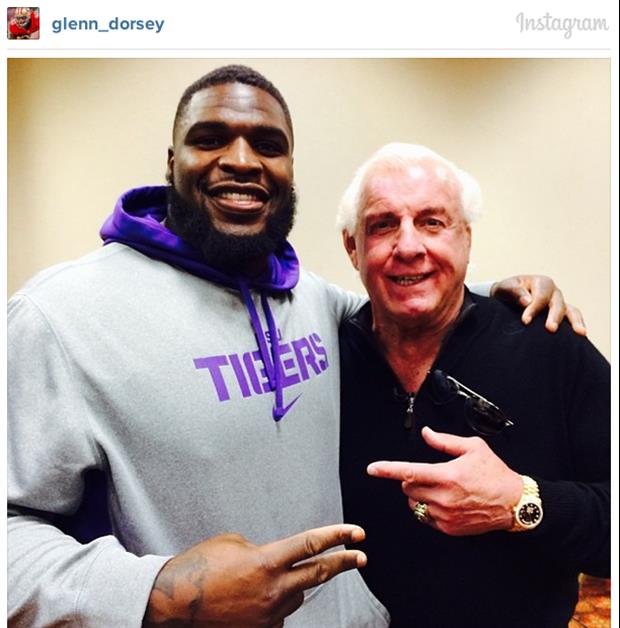 Kim Klement-USA TODAY Sports
Last Saturday former pro wrestler Ric Flair gave the 49ers a pep talk on the eve of their playoff game in Green Bay. It received a alot of attention from the media and fans. Even LSU alum Glenn Dorsey [link=(
https://www.tigerdroppings.com/news/63871/47430066/Ric-Flair-Gave-49ers-Pep-Talk-Takes-Glenn-Dorsey-Pic)]posted the above pic of him and Nature Boy on Instagram.[/link] Since then, there has been a backlash from Carolina Panthers players, like WR Steve Smith, and their fans. It's been so bad that Flair is not coming to the game due to multiple death threats...
quote:




---

Jonathan Jones
@jjones9
In a statement, Ric Flair's agency says he has received death threats from Panthers fans following his 49ers pep talk

---
So much for that tough guy persona.
Related:
Popular Stories