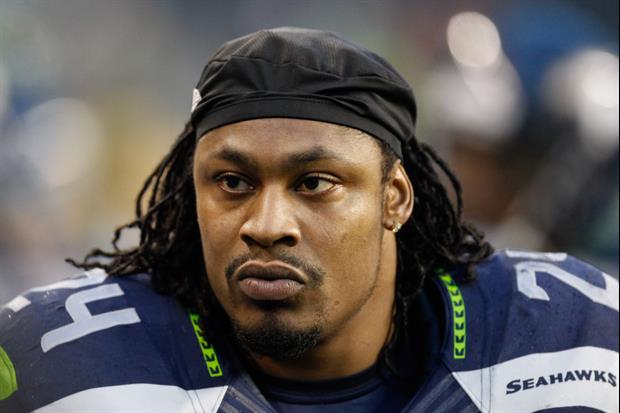 Seattle Seahawks RB Marshawn Lynch has not been speaking to the media throughout this season and now its going to cost him.
According to a Seahawks source, Lynch is being fined $50,000 for his media silence throughout this season. The NFL requires it players to speak with the media, and that include Lynch who has been silent all season long.
Lynch has 1,257 rushing yards this season and 12 rushing TD's. The Seattle Seahawks will host the New Orleans Saints in the NFC Divisional Round on Saturday @ 4:35 p.m. ET, Fox.
Complete NFL Playoff Schedule
Related:
Popular Stories