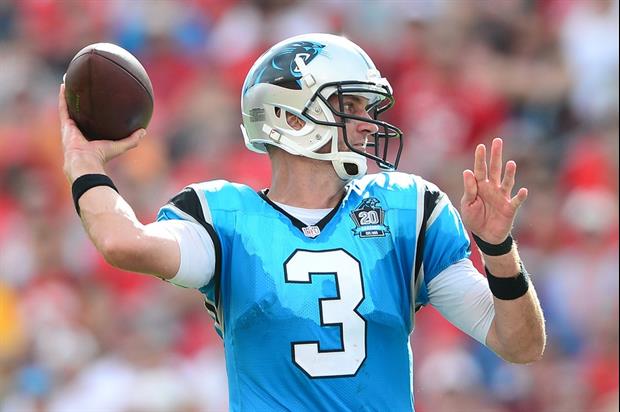 Andrew Weber-USA TODAY Sports
The Carolina Panthers announced Wednesday that backup quarterback Derek Anderson will start Sunday against the Tampa Bay Buccaneers as Cam Newton recovers from injuries suffered in Tuesday's car crash. Per
ESPN:
quote:




---

Newton suffered two small fractures in his lower back in a two-car crash near the stadium Tuesday. He was released from the hospital at 11:15 a.m. ET Wednesday. Police said he is not at fault for the accident.

"The most important thing about this whole week is the safety and health of one of my brothers," Anderson said. "He's been through a lot. If he could be out there, he'd be out there."

---
Earlier this year, Anderson started in place of Cam Newton in the Panthers first game of the season while Newton recovered from fractured ribs. Anderson threw two touchdowns in that game to lead the Panthers to a 20-14 victory.
Related:
Popular Stories