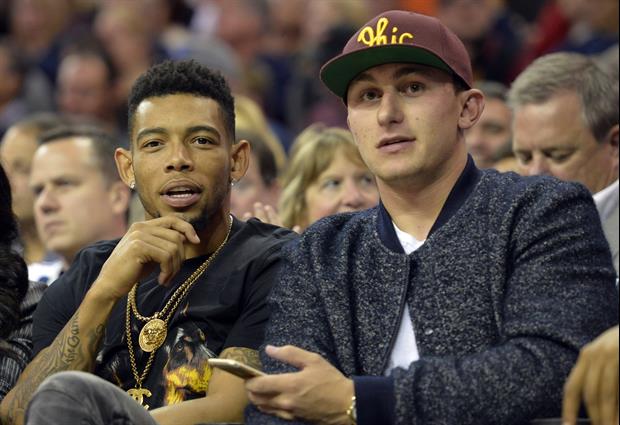 David Richard-USA TODAY Sports
A recent ESPN report said an anonymous Cleveland Browns player called Johnny Manziel's first year in the NFL a "100 percent joke." Well, Browns Pro Bowl corner Joe Haden has come to Johnny's defense. Haden told Mary Kay Cabot of Northeast Ohio Media Group on Wednesday...
quote:




---

"Johnny is definitely not a joke," "It's not true at all that Johnny's teammates think he's a 100% joke."

"Everybody, me, Phil Taylor loves him," Haden said. "Travis (Benjamin) loves him. There's a lot of players on the team that do so I don't really know. You'd have to find that person who said that.

"Johnny takes too much bashing for nothing and the thing is that being a quarterback in the NFL is so much harder. They can't do anything. If Johnny is to do anything that shows him having fun instead of being in the meeting room, they blow him up."

What about that injury treatment Manziel was supposed to show up for but couldn't manage to get to the team facility on time?

"He wasn't supposed to be at the walk-through," Haden explained. "He needed treatment. You're a quarterback, you need treatment, I understand that, definitely. I'm not trying to give him a pass on that, but still, one little treatment and he didn't have to be there. He was on IR. It was probably one of the only times he messed up."

---
Do you think Johnny Has a future in Cleveland?
Related:
Popular Stories