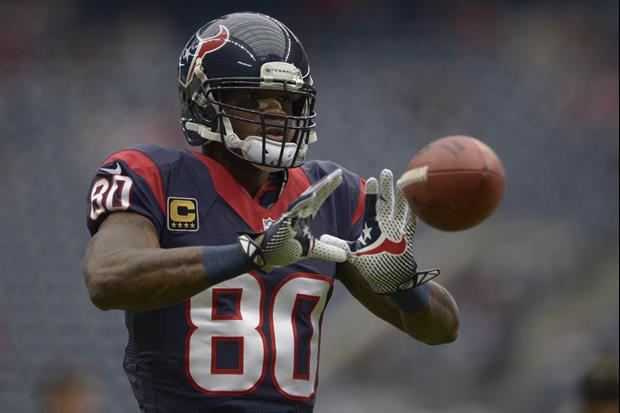 Thomas Campbell-USA TODAY Sports
According to Ian Rapoport with
NFL.com
, Houston Texans wide receiver Andre Johnson has told the team that he would like to be traded.
quote:




---

The Texans have resisted his request for a trade thus far, though four teams have expressed interest. Meanwhile, one veteran Texans player said while the team wants Johnson to play with them in 2014, they've also told him from a business sense, "Stick to your guns."

One possible option for the team to resolve this standoff (if they refuse to trade him) is to guarantee he's on the roster for 2015. That might bring Johnson back. They also could simply decide to pay him his $1 million bonus. Or, they could stand their ground and he'll play for no one in 2014.

---
According to NFL.com some potential landing spots for Johnson could be the New England Patriots, Cleveland Browns, Seattle Seahawks, Carolina Panthers, New York Jets, Baltimore Ravens, and the Kansas City Chiefs.
Related:
Popular Stories