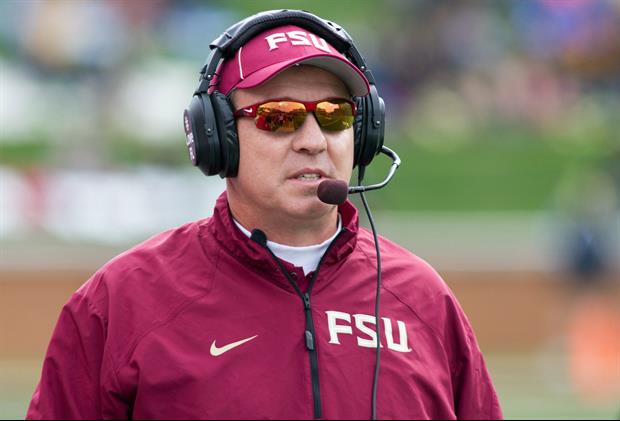 During recent discussions with reporters about the on-going off-field incidents involving his football players, Florida State head coach Jimbo Fisher said that he is disappointed and places responsibility on himself. Per
ESPN:
quote:




---

"Just like it is anywhere else in the country, you as the head coach take responsibility, and you continue to educate," Fisher said. "You hope they don't make mistakes, and when they do, you punish and adjust and continue to educate so they don't do it again."

---
The question is, will anything change at Florida State?
Fisher recently dismissed back-up quarterback De'Andre Johnson for domestic violence and current Seminoles running back Dalvin Cook is currently suspended for an alleged domestic violence offense.
Related:
Popular Stories