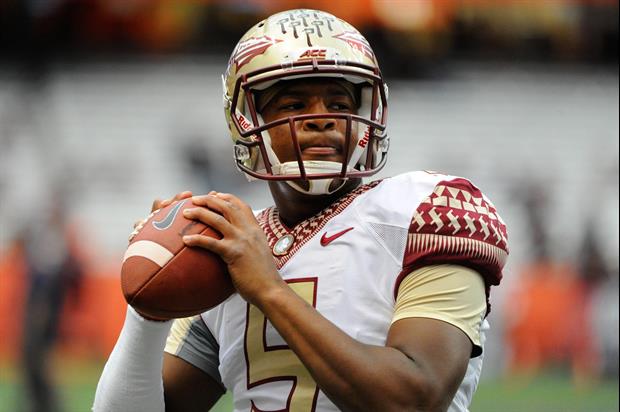 Rich Barnes-USA TODAY Sports
There's been a lot of talk about
QB Jameis Winston shoving a ref
aside during a play in Florida State's game against Boston College on Saturday. On Sunday, Winston explained why...
quote:




---

"He was just holding me because he said we had a substitution," Winston said of the official. "It was actually a fast-tempo play, so I was trying to get up under there and let it ride."

---
His coach Jimbo Fisher backed him up of course...
quote:




---

"I don't think [Winston] realized it. He was caught up in the excitement of the moment," Fisher said. "Hey, you get emotional. He didn't realize. He thought he could snap the ball. … He knew that was his job — get out there and set and snap the ball."

---
Related:
Popular Stories