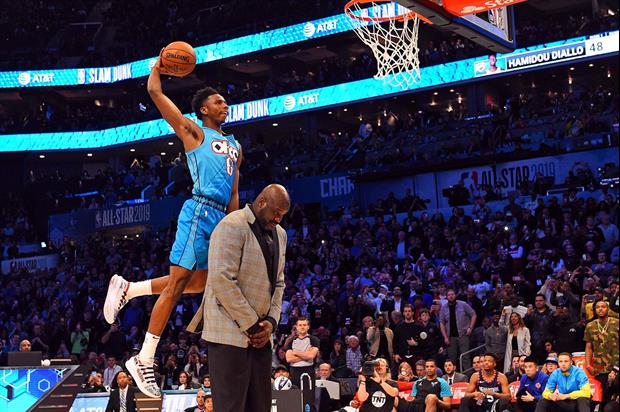 © Bob Donnan-USA TODAY Sports
Saturday night's NBA Slam Dunk contest was what it is every year, dudes missing dunks for 10 minutes, attempting to jump over someone or doing some version of a 360. Snooze. In the end, Oklahoma City Thunder's Hamidou Diallo took home the Slam Dunk title with this dunk over Shaquille O'Neal...
This was BY FAR the best dunk of the night.
Related:
Popular Stories