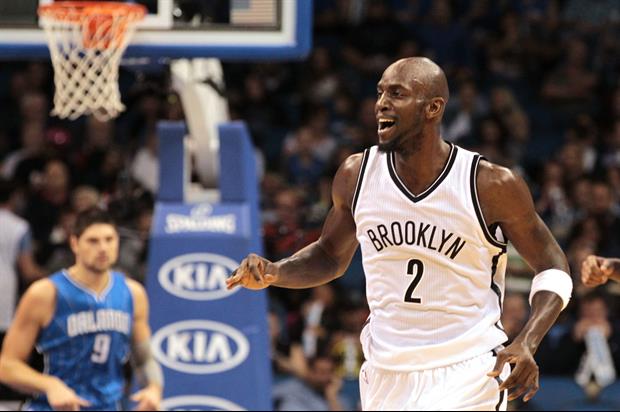 Reinhold Matay-USA TODAY Sports
Kevin Garnett will be heading back to the Minnesota Timberwolves in a trade involving Thaddeus Young, according to
ESPN:
quote:




---

Garnett agreed to drop his no-trade clause and accept a trade from the Brooklyn Nets to the Minnesota Timberwolves for Thaddeus Young, his agent confirmed Thursday on Twitter.

The move affords Garnett the chance to play out what might be his 20th and final NBA season as a member of the team that drafted him out of high school in 1995 -- and under longtime coach Flip Saunders.

---
Garnett was drafted by Minnesota with the fifth overall pick in the 1995 NBA draft, and guided the Wolves to the playoffs eight times.
He was traded to Boston in 2007 and Minnesota has missed the playoff ever since his departure.
Related:
Popular Stories