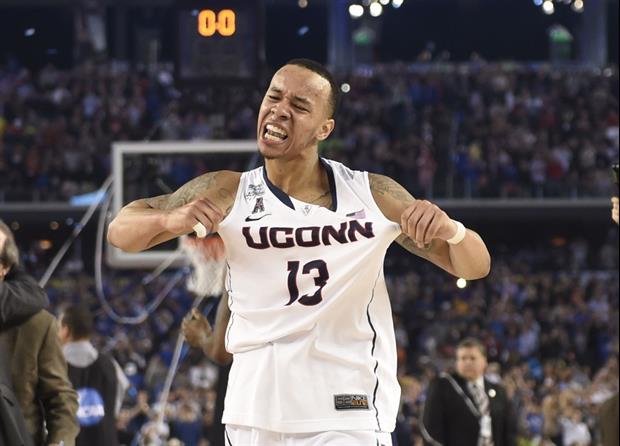 Bob Donnan-USA TODAY Sports
ESPN
is reporting that the Miami Heat are looking to move up in the NBA Draft to target former UConn point guard Shabazz Napier. Both LeBron James and the Miami Heat are big fans of Napier.
Here is what LeBron tweeted during the NCAA Championship:
quote:




---

Heat president Pat Riley, meanwhile, also is fond of Napier. Riley likes four-year players who can come in and contribute right away.

Right after the NBA Finals, Riley flew out to work out Napier, a Heat source told ESPN.com. After the workout, the Heat tried to convince the former Huskies star to stop his workouts so that he'd fall to the Heat with pick No. 26.

---
There a plenty of teams that would be interested in Napier that are ahead of the Heat in the draft, including the Orlando Magic at No. 12, the Atlanta Hawks at No. 15, the Chicago Bulls at No. 16 and the Boston Celtics at No. 17 .
Related:
Popular Stories