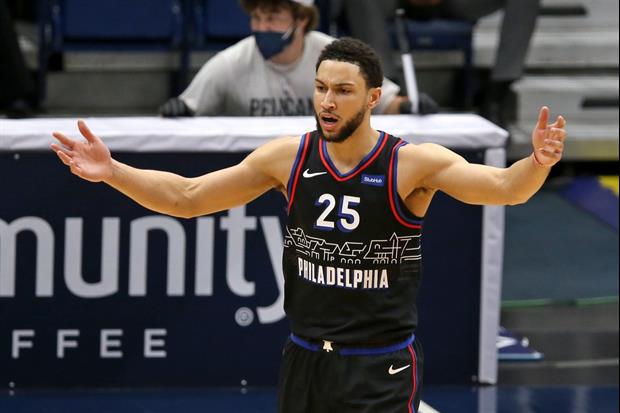 © Chuck Cook-USA TODAY Sports
It's almost December and Ben Simmons is still on the Sixers, yet nowhere to be found. In Sam Amick's latest report from The Athletic on Simmons' current standing with the Sixers, he lists the roughly 30 players Philly would trade him for...
quote:




---

As you may have heard by now, Portland's Damian Lillard is not only on said list but somewhere near the top. Ditto for Brooklyn's James Harden, the former Rocket with whom Morey tried unsuccessfully to reunite with in January and who, by the way, could come to Philly via sign-and-trade this summer if he decides to shock the basketball world and leave Kevin Durant behind. Also high on the list: Washington's Bradley Beal. Those kinds of guys.

But here's the part that may come as a surprise: A source with knowledge of the list said there are approximately 30 players who would satisfy the Sixers in a Simmons swap, and there's an internal belief that a fair amount of them — let's say five to 10 — could become available in the next year or two.

---
Here are some of those names...
quote:




---

Damian Lillard
James Harden
Bradley Beal
Jaylen Brown
Vaccinated Kyrie Irving
Donovan Mitchell
De'Aaron Fox
Paul George
Kawhi Leonard
Brandon Ingram
Jrue Holiday
Mike Conley
Khris Middleton
Domantas Sabonis
Zach LaVine

---
Related:
Popular Stories