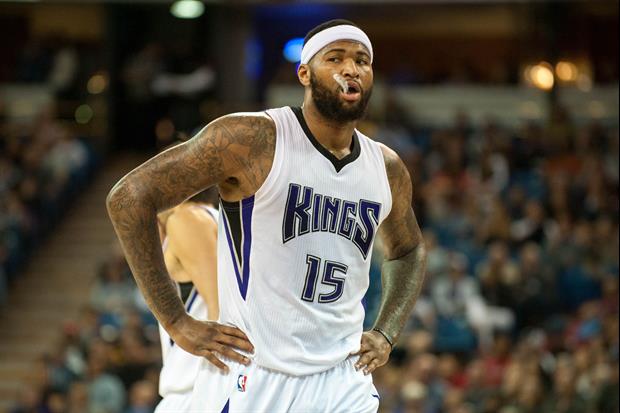 Ed Szczepanski-USA TODAY Sports
Sacramento Kings star DeMarcus Cousins has anger issues. He leads the league in technical fouls. He's gotten into fights with teammates. Two weeks ago he caused a scene on the bench when he went after his head coach George Karl. On Sunday night, he went after a Madison Square Garden security guard who accidentally bumped into him..

[vine]idPeO3ppWIx[/vine]

This dude needs to chill. I don't know what organization or coach will tame him. or than Bill Belichick.
Related:
Popular Stories