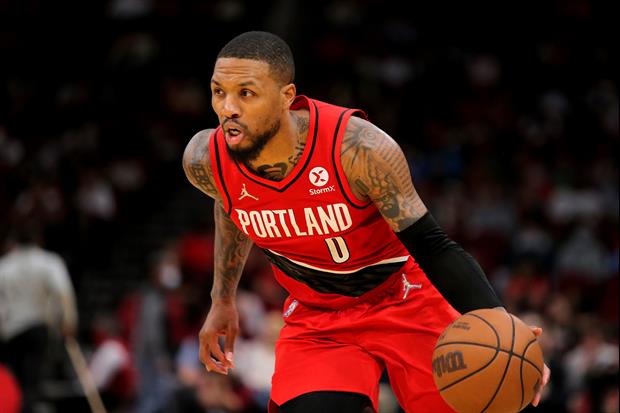 © Erik Williams-USA TODAY Sports
Portland All-Star Damian Lillard shocked a lot of people on Monday morning by coming out and saying he wants to play with Ben Simmons. Simmons has yet to play for the Sixers this season. Per The Athletic...
quote:




---

Lillard intends to give the Trail Blazers organization time to find its next leader of basketball operations. But beyond the front office component, the face of the franchise still wants significant changes to the roster. Multiple sources have told The Athletic that Lillard would like to play with Philadelphia 76ers three-time All-Star Ben Simmons. The Trail Blazers' league-worst defense would instantly improve, and sharing a backcourt with a non-shooter could work given Lillard's high-volume usage.

---
I'm not sure Damian can help Ben.
(The Spun)
Popular Stories