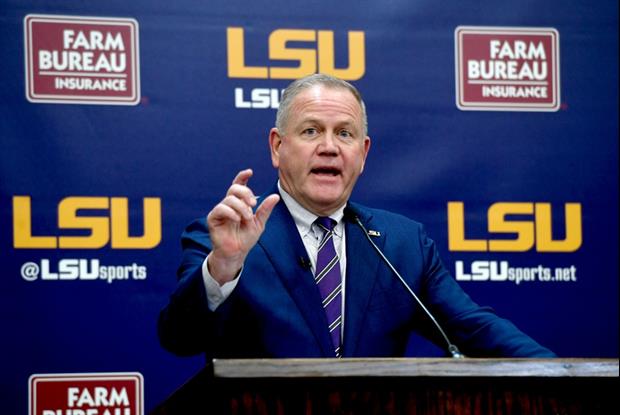 Patrick Dennis-USA TODAY Sports
- No. 23 LSU (3-2, 2-1 in SEC) travels to Columbia, MO to face No. 21 Missouri (5-0, 1-0) on Saturday. Kickoff will be at 11am CT on ESPN.
- LSU is favored by 6.5 points. The over/under is 62.5 points.
- LSU is 1-2 all time versus Missouri. The teams have split the two games played since Missouri joined the SEC. Missouri beat LSU in the 1978 Liberty Bowl.
- LSU has hired Pete Jenkins to help with the defensive line...
LINK
- The SEC fined Ole Miss $100,000 for their fans rushing the field after their win over LSU...the money goes to LSU.
- Kelly expects some tweaks to defense, but still has confidence in the defense. Admits that all the newcomers to the team (freshman and transfers) need to be coached up more to get them where they need to be.
- Kelly said defense will need to do better job tackling...too many missed tackles against Ole Miss (34 missed tackles)...will be a focus for team this week.
- Kelly said we really only have four players on defense that have started at their position in a previous year...
- Kelly says DC Matt House is fully in charge of the defense and Kelly isn't meddling at all...
- Kelly plans to analyze practice schedule more to see how it can be adjusted to give more time to address poor tackling. Ole Miss had 285 yards after missed tackles.
- Kelly said team really missing the veteran players they had in defensive backfield last year.
- Kelly mentioned that on one play, one player played zone defense while the others played man-to-man defense...there was obviously a communication breakdown on the play...
- Injury Report for Missouri game: Chris Hilton, Omar Speights and Aaron Anderson are questionable. Kyren Lacy and Javon Nicholas are probable.
- Kelly avoided question on whether Whit Weeks would start against Mizzou...just said he is still learning the position.
- Kelly's only disappointment with offense was failure to keep drive going with 5 minutes left in game.
Brian Kelly steps up to the podium at the 21:09 mark:
Related:
Popular Stories