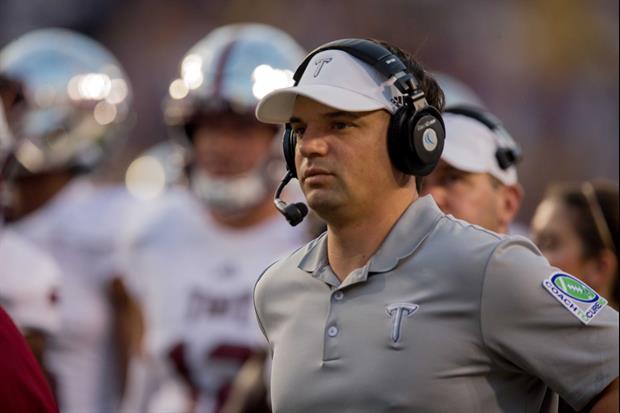 Stephen Lew-USA TODAY Sports
ESPN College Football analyst Kirk Herbstreit took to Twitter Monday to congratulate Troy for their win over LSU but said that Trojans wide receiver Alvin Bryant Jr. should be disciplined for taunting fans from the sideline.
During the 4th quarter, Bryant Jr. made some obscene gestures and was giving the middle finger to fans.
Troy wide receiver Alvin Bryant Jr issued the following statement on Monday afternoon, just a few hours after Herbstreit's tweet.
Related:
Popular Stories