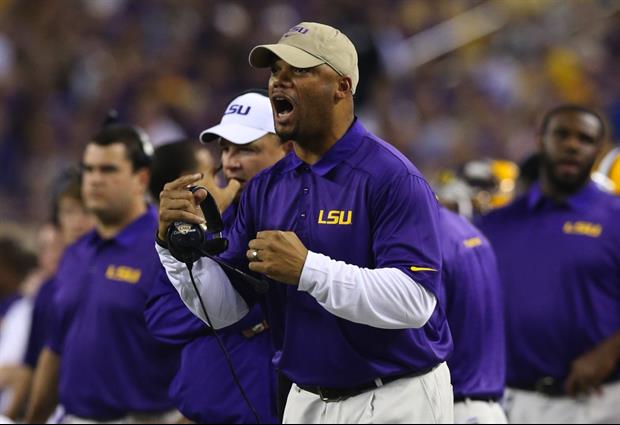 Matthew Emmons-USA TODAY Sports
It was reported over the weekend that LSU Special Teams coach Thomas McGaughey has emerged as a very strong candidate for New York Jets' special-teams vacancy.
According to CoachingSearch.com,
Les Miles might already be looking at possible replacements...
quote:




---

According to a source close to the situation, LSU and the NY Jets agreed to try to hold off from any announcement until after National Signing Day, but there is no reason to hold this story. We're still ten days from signing day. In fact, CoachingSearch has learned that Les Miles has already given, at least some attention, to potential replacements for McGaughey.

---
McGaughey has NFL experience with the New York Giants from 2007 to 2010 before leaving for LSU. Before that he was an assistant with the Kansas City Chiefs and Denver Broncos.
Related:
Popular Stories