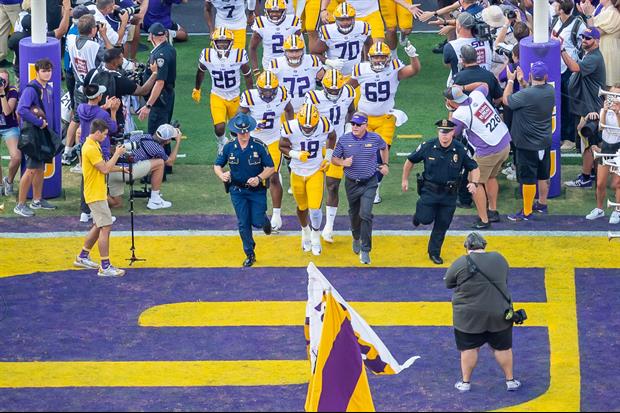 SCOTT CLAUSE/USA TODAY Network / USA TODAY NETWORK
LSU (2-1) returns to Tiger Stadium on Saturday night to host New Mexico (2-1) at 6:30 pm on SECN+/ESPN+. Saturday's game will be the first-ever matchup between the two schools.
The Tigers are a 31.5 favorite over the Lobos with the over/under set at 45.0, according to ESPN/Ceasars.
How do you see the game unfolding?
What will be the outcome of the LSU/New Mexico game?
LSU wins by 20+ points
79.3%
LSU wins by 10-19 points
13.8%
New Mexico wins by 20+ points
3.9%
LSU wins by less than 10 points
2.2%
New Mexico wins by less than 10 points
0.6%
New Mexico wins by 10-19 points
0.3%
Total votes: 2542
•
Poll Closed
Related:
Popular Stories