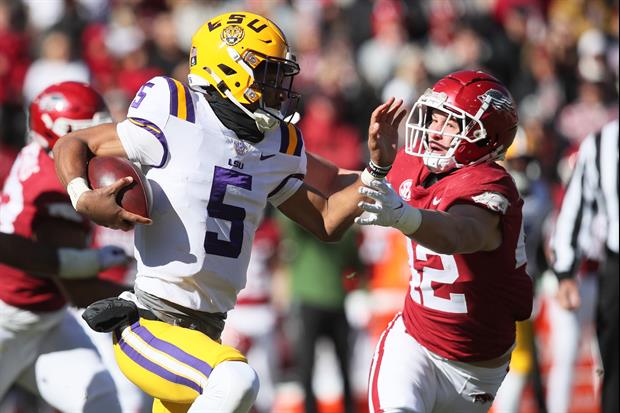 Nelson Chenault-USA TODAY Sports
LSU (2-1, 1-0 SEC) returns to Tiger Stadium on Saturday night to face Arkansas (2-1). Kickoff is set for 6 p.m. on ESPN.
The Tigers are coming off a 41-14 win at Mississippi State last weekend, while the Razorbacks lost to BYU 38-31 in Fayetteville.
The Tigers won last year's matchup vs. the Hogs, 13-10, and have won seven of the previous ten meetings. LSU's overall record vs. Arkansas is 43-23-2.
How do you see Saturday's game unfolding? Vote below and leave your score prediction in the comment section.
Line:
LSU -17.5
O/U:
55
What will be the outcome of the LSU/Arkansas game?
LSU wins by 10-19 points
54.5%
LSU wins by 20+ points
24.0%
LSU wins by less than 10 points
16.5%
Arkansas wins by less than 10 points
2.4%
Arkansas wins by 20+ points
1.8%
Arkansas wins by 10-19 points
0.7%
Total votes: 1663
•
Poll Closed
Related:
Popular Stories