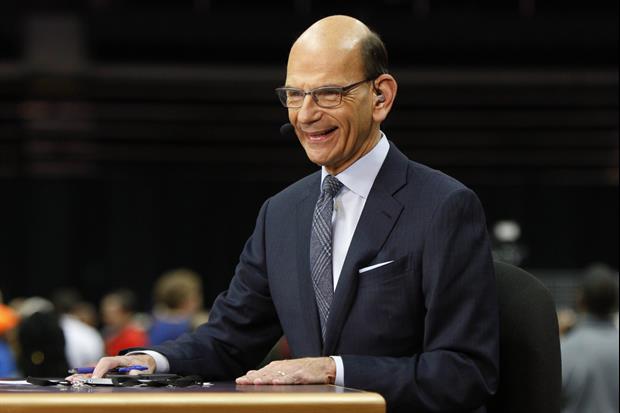 © Brett Davis-USA TODAY Sports
During Wednesday episode of "Get Up" on ESPN, College Football analysts Paul Finebaum was asked if LSU quarterback Joe Burrow is trending toward being a first round draft pick?
quote:




---

"I think he is, Finebaum said. "He needs a big game Saturday night and a big finish, especially against Alabama on November 9. And then finish the deal. He's got a chance."

"A couple of months ago, I thought he might be third or fourth best quarterback in the SEC and people looked at me 'like are you crazy?' And that's changed, he's right up there with Tua (Tagovailoa) in my opinion."

"(Jake) Fromm never gets enough credit. I think you could go 1a, 1b, 1c with those three QB's but I would put Burrow ahead of Fromm at the moment."

---
Burrow has 1,864 passing yards with 22 touchdowns and three interceptions on the season. He also has two rushing touchdowns.
Related:
Popular Stories