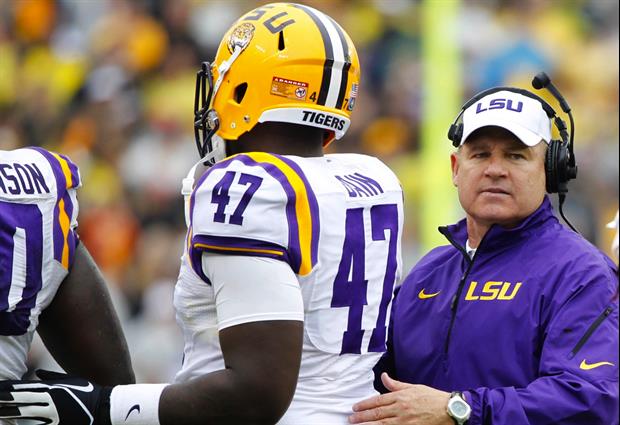 Kim Klement-USA TODAY Sports
While addressing the media on Wednesday, LSU head coach Les Miles said that defensive lineman Maquedius Bain was never reinstated to the team after being suspended.
Bain along with Anthony Jennings and Dwayne Thomas were arrested and suspended after they were
charged with unauthorized entry into a dwelling back in June.
LSU announced last Friday that all three players were reinstated, but only Jennings and Thomas were reinstated according to coach Miles on Wedneday.
Bain announced that he would be
transferring from LSU
on Monday.
Related:
Popular Stories