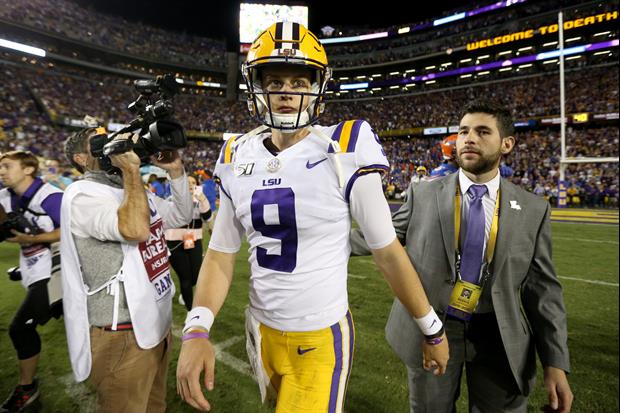 Chuck Cook-USA TODAY Sports
ESPN College Football analyst Jonathan Vilma made a prediction about Joe Burrow before the Florida game that totally backfired on him, saying that the LSU quarterback was "going to look like a game manager at best" vs. the Gators. Per
The Spun:
quote:




---

"Joe Burrow needs time to throw the football," Vilma said on ESPN. "Joe Burrow gets to sit back there against the Utah States of the world and then scan the defense. He goes and gets some water, and then he kind of looks at where he wants to throw the ball. And he finally makes a completion.

"His stats are amazing, yes. His offense is amazing, yes. His throws are great, but he won't have time. Florida isn't going to give it to him. Joe Burrow is going to look like a game manager at best against that Florida defense."

---
Burrow lit the Gators up for 293 yards and three touchdowns on Saturday and completed 87.5-percent of his passes.
Following the game, the official LSU Football Twitter account threw some shade at Vilma's way for his 'game manager' comment...
Related:
Popular Stories