LSU linebacker Jabril Cox will is not working out in front of NFL scouts during the school's pro day on Wednesday due to a hamstring injury that he suffered while training for the event.
Here was the message he sent out about the injury: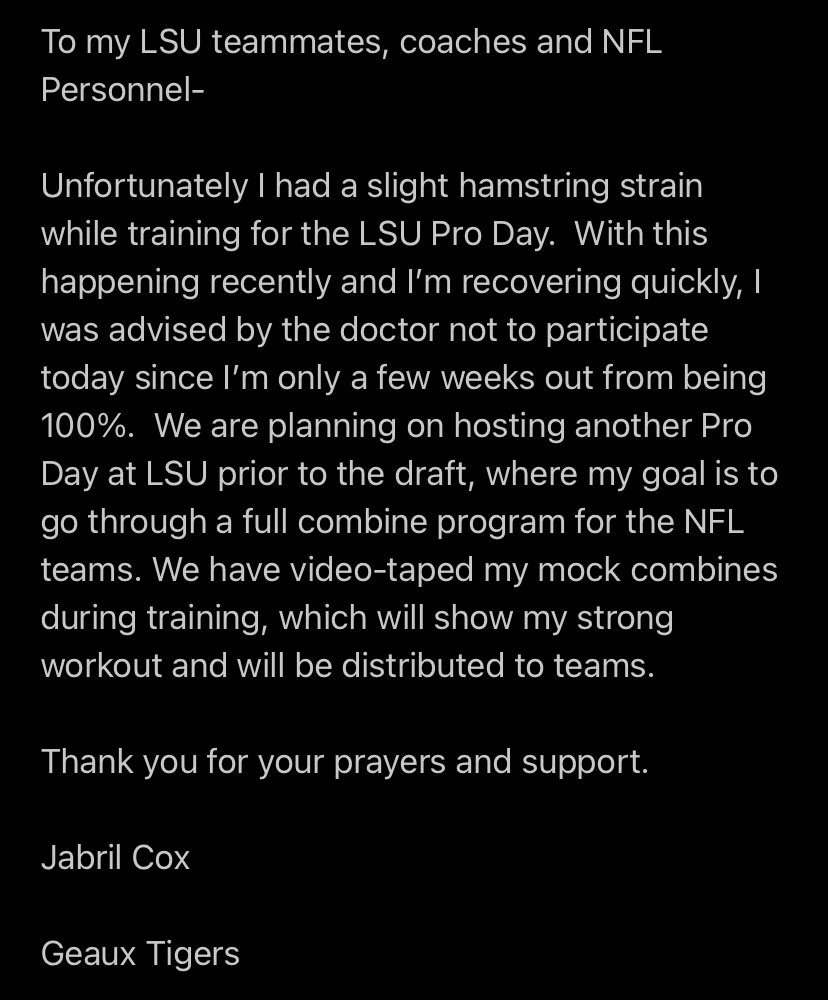 Related:
Popular Stories
Reunited with Joe Burrow.
Pinson is a 6' 2" guard from Chicago.
With LSU reporter Emily Dixon.