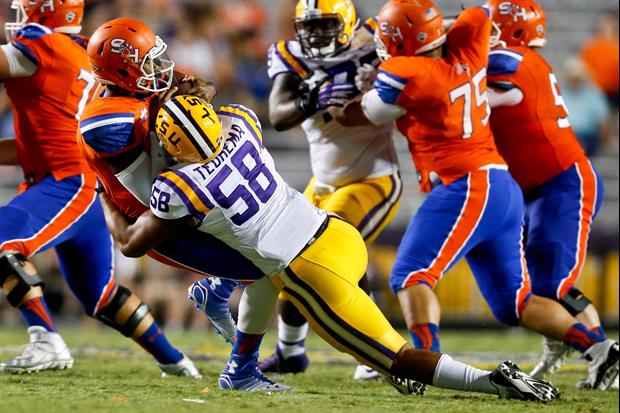 Derick E. Hingle-USA TODAY Sports
During this weekly press conference on Monday, LSU coach Les Miles shed some light on the four players- Sione Teuhema, Deondre Clark, Mickey Johnson, and Chidi Okeke who all did not dress out for Saturday's game against McNeese State.
Miles confirmed that Okeke will redshirt and said that Mickey Johnson will not play this season.
As for sophomore defensive ends Teuhema and Clark, Miles said he is not certain if they will play and it will "depend on if they earn their way there."
Related:
Popular Stories