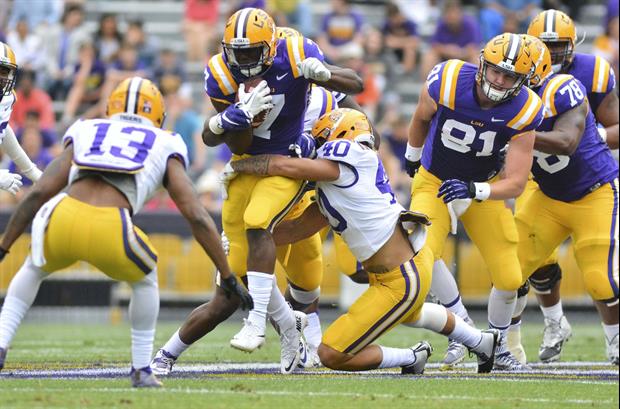 Matt Bush-USA TODAY Sports
LSU running back Leonard Fournette and his family have purchased two $10 million insurance policies through Baton-Rouge based personal injury attorney Bryan Fisher, according to
CBS Sports.
quote:




---

Fournette needs to know it has become common practice for the game's best players to purchase disability insurance. The policies bought by his parents cover him for $10 million in total disability in the event of a career-ending injury and $10 million for circumstances that would lead to him falling from his projected NFL draft spot.

These days, you cannot typically purchase one without the other even if you wanted to. And when premiums run approximately $8,000 per $1 million of coverage, there's a lot of money going around even if the covered player finishes his career with no more than a hangnail.

---
The policies kicked in before LSU's spring practice this year, according to the report.
Related:
Popular Stories