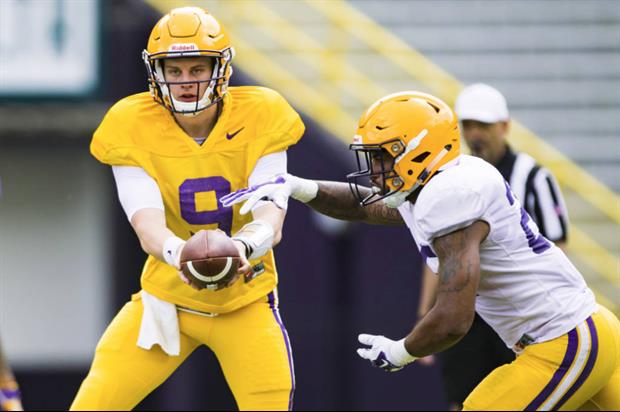 LSU Sports - Chris Parent (@chrisparent)
LSU starting quarterback Joe Burrow will get his first chance to lead a college team when the Tigers open up the season vs. Miami on Sunday night.
Burrow, a graduate transfer from Ohio State, beat out sophomore Myles Brennan during fall camp and has earned the trust from his teammates and coaches.
LSU leaders Foster Moreau and Devin White had nothing but great things to say about Burrow on Monday.
quote:




---

"He's worked his way into our hearts, he's worked his way onto the team," Moreau said. "He didn't come in cracking a bunch of jokes or earning people's friendships first. He came in, made sure to prove that he's a hard worker and he came down here because he wants to help us win. We've been very blessed to have Joe on this football team, I think he's done a great job for us and I can't wait to see what we do moving forward."

---
quote:




---

"I think he earned the respect of the team," White said. "In our players-only meeting, I just thanked him because everybody knows how big I am on Louisiana, playing for my state, and he left his state to come try to make my state better. He could have gone anywhere else, that was the first way he gained our respect, just by coming here. He could have gone to any other college but he chose here."

---
Related:
Popular Stories