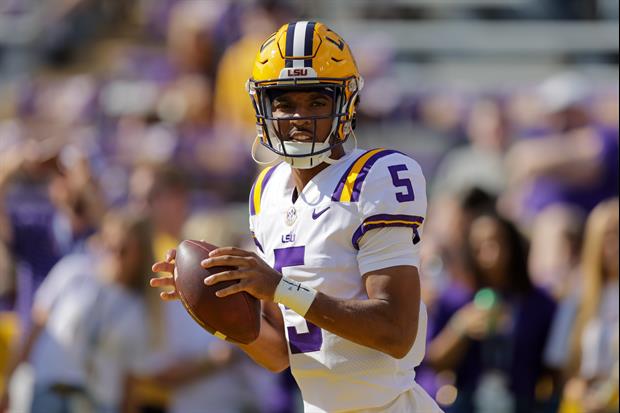 Stephen Lew-USA TODAY Sports
LSU starting quarterback Jayden Daniels announced on social media Thursday afternoon that he will be returning to the team next year for the 2023 season.
Daniels passed for 2,774 yards, with 16 touchdowns and three interceptions this past season. He also rushed for 818 yards and 11 touchdowns.
His announcement is a huge boost to LSU's offense, which returns the entire offensive line and most of its receivers in 2023.
Related:
Popular Stories