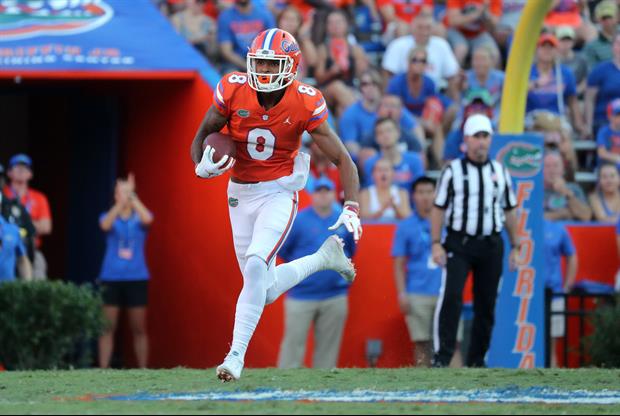 Kim Klement-USA TODAY Sports
Florida wide receiver Trevon Grimes spoke to the media this week and talked about LSU quarterback Joe Burrow who was him teammate at Ohio State before both players chose to transfer to the SEC.
Grimes said that he doesn't expect Burrow and LSU's offense to have much success vs. Florida's defense this weekend and even suggested that Gators quarterback Feleipe Franks is better than Burrow. Per
247Sports.com:
quote:




---

"I'm looking forward to seeing what he can do against our defense and if he can make those plays, but I'm sure he won't be able to," Grimes said. "I'm excited to see what they can go out there and do and come out victorious once again."

"No, they haven't. Honestly, I don't think they're too worried," Grimes said. "I see every day in practice, they go up against, in my opinion, a better quarterback. So they're not too worried about him. They're going go out there and play their game, play physical and come out victorious."

"Joe's one of my good friends from back up when I was at Ohio State," Grimes said. "We talked often. But I think he's a good player. I haven't really seen any improvement of him, but I'm not really focused on him right now. I'll let the defense handle him."

---
LSU plays at Florida this Saturday at 2:30 pm CT on CBS.
Related:
Popular Stories