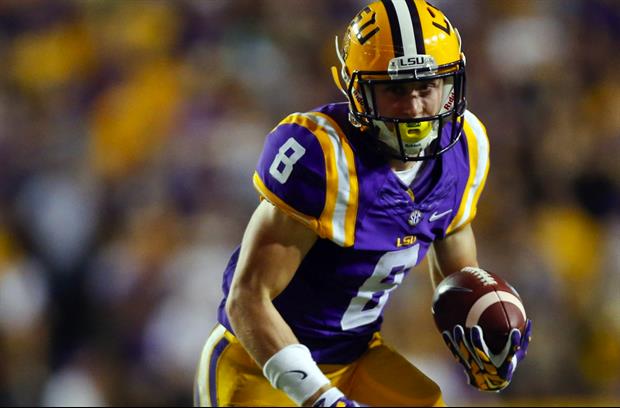 Derick E. Hingle-USA TODAY Sports
LSU head coach Les Miles spoke to the media on Monday night following the teams practice and provided reporters with a few injury updates for the Tigers.
Miles said that sophomore wide receiver Trey Quinn who missed last weeks scrimmage is "nicked" but is "playing a lot of football." Miles went on to say that he looked good at practice and should be able to play Saturday in the season opener.
When asked about the status of injured defensive back Jalen Mills who underwent surgery last week on his lower leg, Miles did not reveal too much by saying "I don't necessarily have the exact position that he is in at the moment."
Some believe that Mills could miss half of the season as he recovers from this injury.
Miles went on to say that left tackle Jerald Hawkins has been dealing with a minor lower leg injury but was able to practice fully Monday and is expected to start against McNeese State on Saturday night.
Related:
Popular Stories