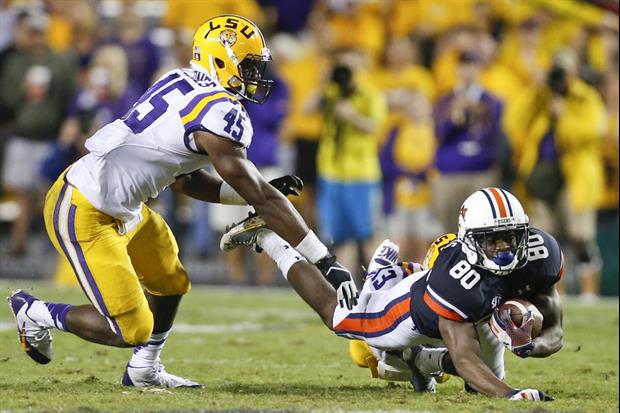 Derick E. Hingle-USA TODAY Sports
The Senior Bowl released its watch list for 2016 on Tuesday which included more than 350 players from every level of college football. Four of those players are from LSU. They are:

OG - Vadal Alexander
LB - Deion Jones
P - Jamie Keehn
DB - Jalen Mills

Only 110 players will be invited to the Senior Bowl to fill roster spots for the North and South squads.

The Senior Bowl will be played Saturday, January 30th at 3pm CT in Mobile, AL.
Related:
Popular Stories