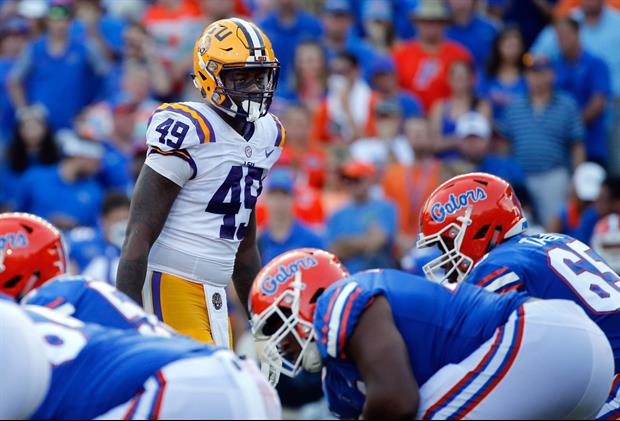 Kim Klement-USA TODAY Sports
LSU's bye week means time off for running back Derrius Guice but that won't be the case for pass rusher Arden Key, according to head coach Ed Orgeron.
Guice, who has been dealing with a recent leg injury, will spend most of the bye week resting before returning to action next week in preparation for LSU's matchup against No. 1 Alabama on November 4th.
Key, on the other hand, will be full-go during the bye week as Orgeron says the star pass rusher is still getting into playing shape after missing spring practice, summer workouts, and the first two games of the season. Per
The Advocate:
quote:




---

"He's got to go. He's got to (get) into playing shape. He rested for eight months," the coach said Tuesday.

At 255 pounds, Key is at playing weight, and he's "just getting to where he needs to be right at the right time," Orgeron said.

---
Related:
Popular Stories