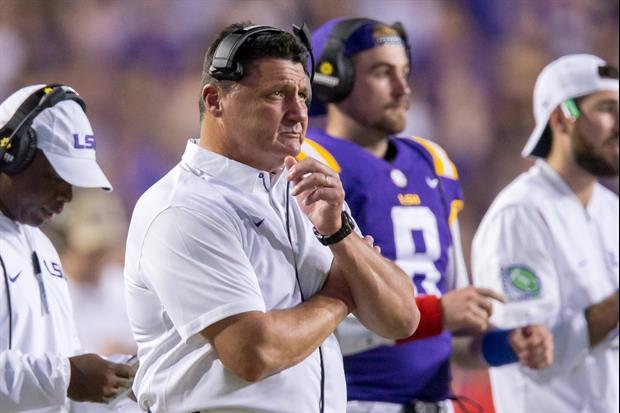 Stephen Lew-USA TODAY Sports
LSU head coach Ed Orgeron spoke to media after practice on Wednesday and commented on ineligible freshman linebacker Donte Starks.
Orgeron said Starks is "very close" to being academically eligible but still has work to do. He added that Starks situation will likely "come down to the wire" before the season starts.
Starks, a former 4-star prospect from John Ehret in New Orleans tweeted out the following on Monday:
Related:
Popular Stories