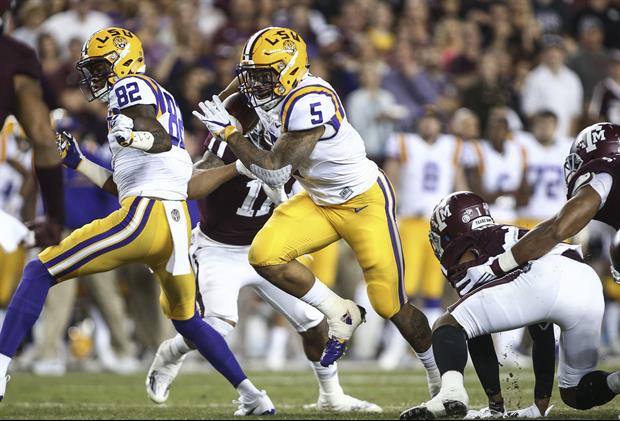 Troy Taormina-USA TODAY Sports
LSU running back Leonard Fournette was named the
Walter Camp National FBS Players of the Week
on Sunday.
quote:




---

OFFENSIVE PLAYER OF THE WEEK

DERRIUS GUICE, LSU
Sophomore, Running Back, Baton Rouge, LA/Catholic HS

Derrius Guice set a school record with 285 yards rushing (on 37 carries) and scored four touchdowns as LSU defeated Texas A&M, 54-39. Guice scored on runs of 45, 45, 6 and 1 yard in the victory, With the victory, which improved the Tigers' record to 7-4, 5-3 in the Southeastern Conference.

Notes: Derrius Guice is the 8th LSU player since 2004 to earn Walter Camp National Player of the Week honors. The last player to earn Walter Camp honors was Guice's teammate Leonard Fournette (Sept. 20, 2015).

---
Guice has run the ball 157 times for 1249 yards and 14 touchdowns this season. He has also added 6 receptions for 95 yards.
Related:
Popular Stories