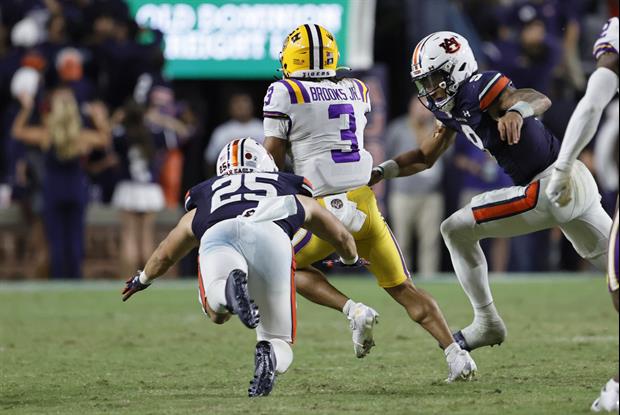 John Reed-USA TODAY Sports
During his radio show on Thursday night, head coach Brian Kelly talked about LSU safety Greg Brooks, who is recovering from brain surgery to have a tumor removed.
Kelly said that Brooks was able to stand today with assistance and will be honored by the team on Saturday with No. 3 helmet stickers when LSU takes the field vs. Arkansas.
Related:
Popular Stories