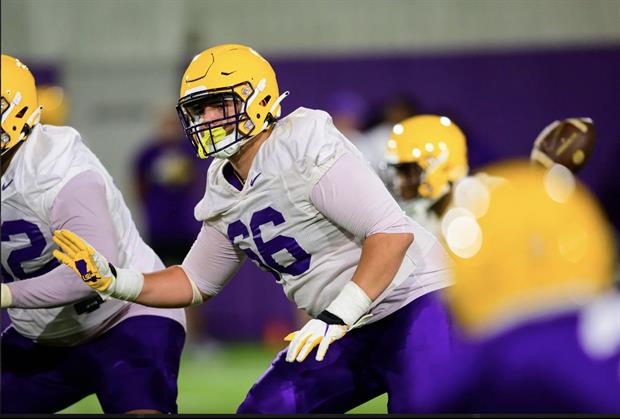 Chris Parent - LSU Sports Photography
On Monday, Brian Kelly provided an update on left tackle Will Campbell who was sent to the hospital Friday after he "had an episode" in practice.
quote:




---

"Good news on Will Campbell. Had a major test this morning that he passed. He is going to be released here in the next hour or so."

"We've got one more hurdle. We think if we pass that, which we're confident, we'll see what happens. Things are trending in a really positive direction for Will, so we're really pleased."

---
Backup lineman Anthony Bradford replaced Campbell at left tackle for the Tennessee game.
Related:
Popular Stories