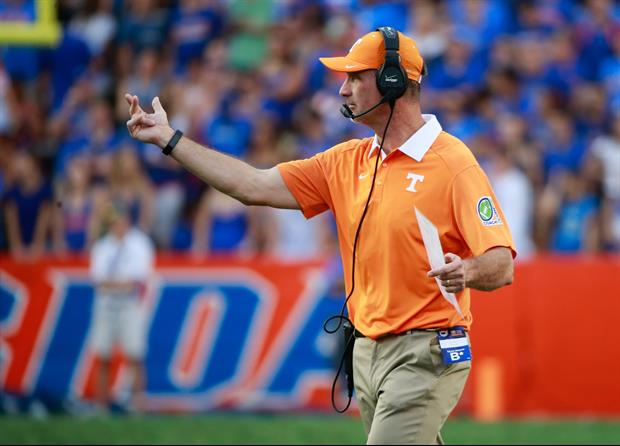 Kim Klement-USA TODAY Sports
According to multiple reports online, LSU head coach Brian Kelly has made some changes to his staff.

Newly hired senior defensive analyst John Jancek has been promoted to an on-field coaching role and will serve as LSU's special team's coordinator and will also coach outside linebackers/pass rushers.

He will replace former LSU special team's coordinator Brian Polian who is stepping into an off-the-field GM position with the Tigers.

Jancek was a former defensive coordinator at Georgia and Tennessee and was an analyst on the Bulldogs' national championship team this past season. He previously worked with Kelly at Grand Valley State and then Central Michigan.

Kelly has also reportedly hired Bob Diaco as a defensive analyst.

Diaco was a defensive coordinator under Kelly at Cincinnati and Notre Dame and was the head coach at UConn from 2014-16.

Related:
Popular Stories