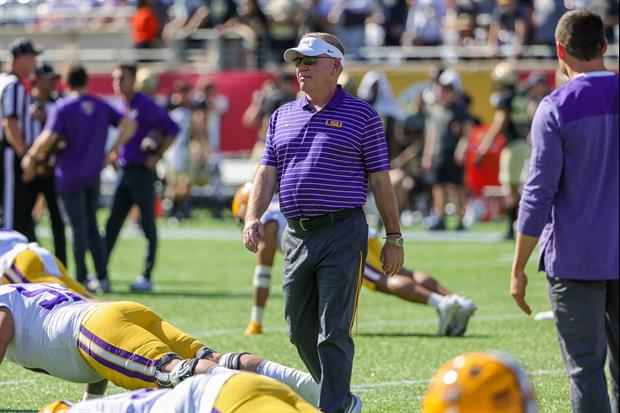 Matt Pendleton-USA TODAY Sports
Head coach Brian Kelly spoke with reporters after Monday's 63-7 victory over Purdue in the Citrus Bowl and was asked about the quarterback situation heading into next season and the competition between Jayden Daniels, Garrett Nussmeier, and Walker Howard.
Kelly said they expect to have all three quarterbacks on the roster next season but that Daniels is the No. 1 guy right now.
Related:
Popular Stories