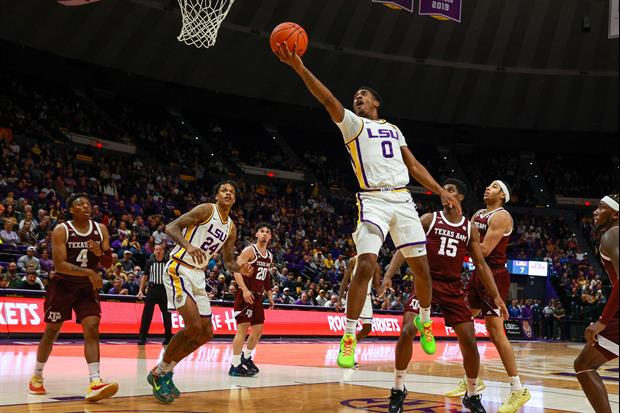 Stephen Lew-USA TODAY Sports
Per LSUSports.net: BATON ROUGE – The 18/19 LSU Tigers, down three players at the end, outscored Texas A&M, 13-2 over the final 3:34 of the game to score a rallying 70-64 win over the Aggies Wednesday night at the Pete Maravich Assembly Center.
LSU stopped a thr.ee-game losing streak and is now 16-4 on the season and 4-4 in the SEC. Texas A&M, which started league play 4-0, has now lost three straight and is 15-5 overall and 4-3 in the league.
LSU played the game without Xavier Pinson (MCL sprain) and Darius Days (ankle) and a good portion of the second half with Tari Eason suffering from cramps that forced him to the bench and eventually the dressing room.
Complete Recap
Box Score
Popular Stories