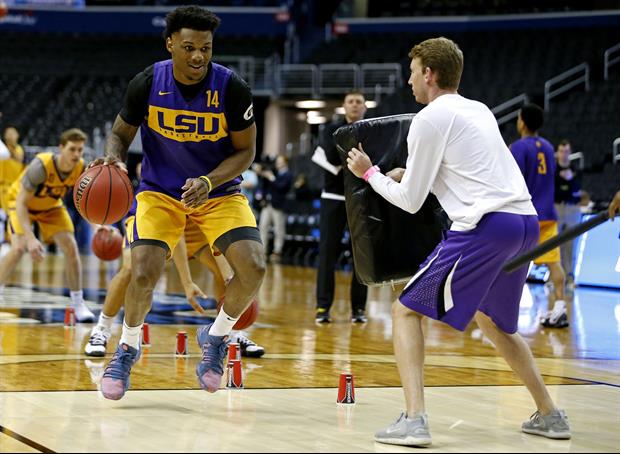 Amber Searls-USA TODAY Sports
The No. 3-seed LSU Tigers (28-6) take on No. 2 Michigan State (30-6) in the Sweet 16 Friday night at the Capital One Arena in Washington, DC.
Tipoff is set for 6:09 p.m. CT on CBS with Jim Nantz, Grant Hill, and Bill Raftery on the call. Tracy Wolfson will be reporting courtside.
This will be LSU's 10th Sweet 16 appearance and its first since 2006.
The winner between LSU-Michigan State will go on to face the winner of No. 1 Duke vs. No. 4 Virginia Tech on Sunday for a chance to play in the Final Four. Per
LSUSports.net:
quote:




---

Michigan State is led by Big 10 Player of the Year Cassius Winston (18.9 points per game, 7.5 assist per game). Nick Ward is averaging 13.7 points per game for Michigan State. The Spartans are 30-6 and are coming in off a 70-50 win over Minnesota to reach a 14th Sweet 16 in the last 22 years and eighth time in the last 12.

This is the 22nd straight NCAA tournament appearance for Michigan State under Coach Tom Izzo.

The Tigers are expected to stick with their lineup as of late for Interim Coach Tony Benford of guards Skylar mays (13.6 ppg, 2.1 apg), Marlon Taylor (6.7 ppg, 3.6 rpg) and Tremont Waters (15.0 ppg, 5.9 apg) and forwards Naz Reid (13.7 ppg, 7.2 rpg) and Kavell Bigby-Williams (7.8 ppg, 6.7 rpg) with Javonte Smart, Darius Days and Emmitt Williams the main reinforcements off the bench. Read more.

---
Popular Stories