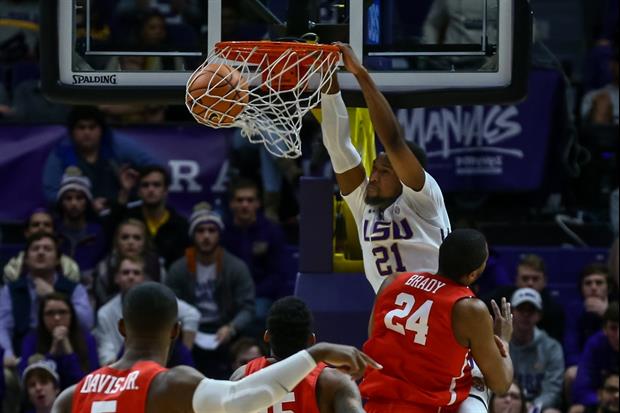 Stephen Lew-USA TODAY Sports
Per LSUSprots.net: BATON ROUGE- Senior Aaron Epps logged a career-high 26 points and a career-best 16 rebounds for his fourth career double-double as LSU defeated Houston, 80-77, Wednesday night in the Maravich Center.
With just 10 seconds left in the game and Houston in offensive control, freshman Tremont Waters went up for a massive block as LSU secured the massive victory in the PMAC.
Complete Recap
Box Score
LSU (6-2) return to action Saturday, Dec. 16 at noon CT against Stephen F. Austin at the PMAC. The game will be televised on the SEC Network.
Popular Stories