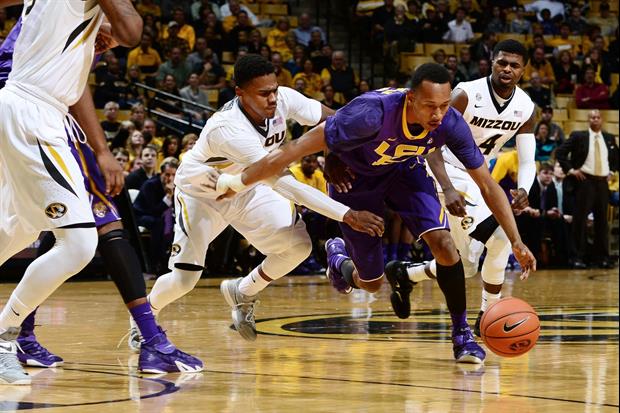 Dak Dillon-USA TODAY Sports
Per ESPN: Johnathan Williams III scored 21 points and grabbed 10 rebounds while Keith Shamburger converted four free throws in the final minute of overtime to help Missouri defeat LSU 74-67 on Thursday night in the Southeastern Conference opener for both teams.
Missouri (7-7) improved to 1-5 against the five power conferences after scoring the final nine points of the game -- the final seven on free throws -- after LSU opened overtime with two of its own by Tim Quarterman.
Quarterman finished with 19 points while Keith Hornsby added 17 for LSU (11-3), which had its eight-game winning streak snapped.
Complete Recap
Box Score
Top Performers:
LSU: K. Hornsby 17 Pts, 7 Reb, 3 Ast, 3 Stl
Missouri: J. Williams III 21 Pts, 10 Reb, 1 Blk
Up next: Georgia (9-4, 0-1 SEC) at the PMAC on Saturday at 8pm CT.
Popular Stories