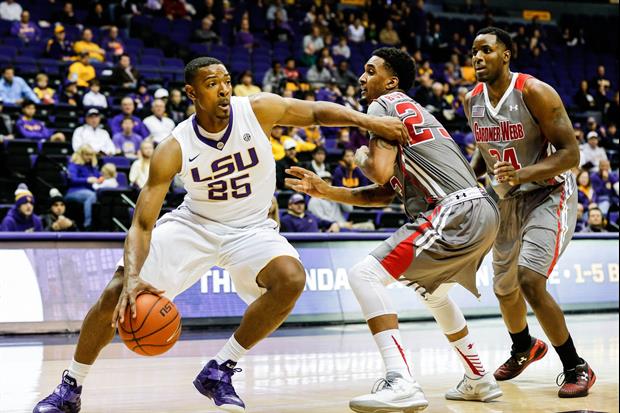 Derick E. Hingle-USA TODAY Sports
Per ESPN: BATON ROUGE, La. -- Both Jordan Mickey and Jarell Martin scored 21 points as LSU defeated Gardner-Webb 93-82 in the season-opener for both teams on Saturday.
Mickey, who also had six rebounds and a career-high six assists, scored 12 points in a row for the Tigers in the second half when they built a 72-58 advantage. Martin had a double-double with career-highs in points (21) and rebounds (11).
Guards Josh Gray and Keith Hornsby had 18 and 17 points, respectively, in their first games for LSU.
Complete Recap
Box Score
Up next: Texas Tech on Tuesday Nov. 18th at the PMAC.
Popular Stories