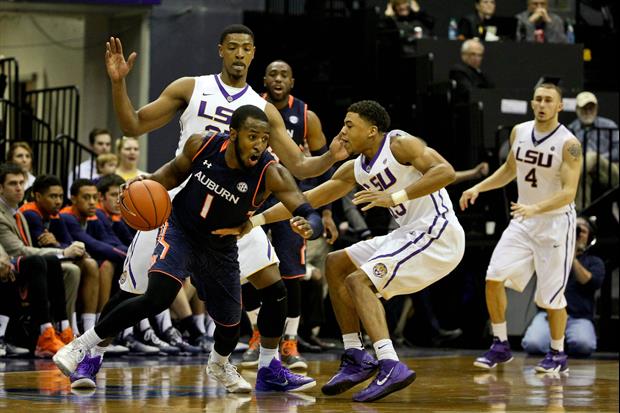 Derick E. Hingle-USA TODAY Sports
Eamonn Brennan with
ESPN.com
included LSU (21-8, 10-6) in his latest College Basketball Bubble Watch article:
quote:




---

SEC

Locks: Kentucky, Arkansas
Teams that should be in: Georgia, Ole Miss
Work left to do: Texas A&M, LSU

LSU [21-8 (10-6), RPI: 45, SOS: 91] Saturday was the third-biggest day of LSU's season. The biggest came all the way back on Dec. 4, when the Tigers won a true nonconference road game at West Virginia. In the months since, they'd added just two top-50 RPI wins, one of which came on the road, at Ole Miss -- there's your second-biggest. Saturday's home win over the Rebels gave LSU a sweep of another likely SEC tournament team. That fact hardly guarantees a bid, but it's the kind of thing you like on your resume when you've been scrapping it out near the cut line for the better part of two months. Jarell Martin and Co. still have one more big road opportunity left in Saturday's closer at Arkansas, as well as a home date against Tennessee Wednesday. Barring an 0-2 finish, LSU's bubble woes may be behind it.

---
LSU and Tennessee
tip off at 6pm CT Wednesday night on the SEC Network.
Popular Stories